Background to the Victoria Climbié Inquiry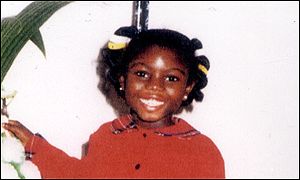 The inquiry investigated the circumstances surrounding the tragic and horrific death of Victoria Climbié in February 2000 at the hands of her aunt, Marie-Therese Kouao and her boyfriend, Carl Manning, who were both found guilty of her murder. The Inquiry, chaired by Lord Laming, took evidence from all those involved in the case, from social services, health, housing and the police and a series of seminars with invited contributors were also held. The findings of the Inquiry (the Laming Report) were damning, not only about individual practice failings, poor or non-existent inter-agency working and the lack of focus on the child, Victoria, but also, for the first time, about the failure of senior managers in various organizations to account for the shortcomings of their departments and their resistance, in most cases, to accept responsibility for them.
The Laming Report.
The documentation generated by the Victoria Climbié Inquiry is available from the National Archives.
---
Key figures in the Climbié case
These details are taken from the Guardian newspaper web site (See also Links page)
Written by David Batty
Monday February 4, 2002
Copyright Guardian News & Media Ltd 2002. Reproduced under licence.
The colours refer to the levels used on the Retrieve Data page. For an explanation see How to use.
FAMILY
Victoria Climbié
After suffering months of horrific abuse, Victoria Climbié died aged just eight on February 25 2000. Nearly 18 months earlier her parents had sent her from her home in a shanty town in the Ivory Coast to live with her great-aunt in the hope she would get a good education and enjoy a better life. Instead she was beaten with bicycle chains and kept trussed up in a plastic sack in an unlit, unheated bathroom.
Berthe Amoissi and Francis Climbié
Victoria's parents, Berthe and her husband Francis, say Marie Thérèse Kouao duped them into believing she would take good care of their daughter. The couple, who have six other children, live in the poverty-stricken suburbs of Abidjan, capital of the Ivory Coast. They were the first witnesses to give evidence at the inquiry on Friday September 28. Mr Climbié broke down after being shown pictures of Victoria with a tooth missing and scald marks on her face. The couple's solicitor has warned they might bring private prosecutions against police officers and care workers whose negligence contributed to their daughter's murder.
KILLERS
Marie Thérèse Kouao
Victoria's great-aunt was found guilty of her murder at the Old Bailey in January 2001. The girl lived with Kouao and her boyfriend in his tiny studio flat in Tottenham, north London. Kouao, a French citizen, always denied mistreating Victoria - whom she called Anna - and claimed the girl's horrendous injuries were self-inflicted. She also dragged her niece to a church to be exorcised, claiming the eight-year-old was possessed by evil spirits. Giving evidence on Tuesday 8 January this year, Kouao - the first convicted murderer to give evidence in person at a public inquiry - ranted and raved that she was innocent, claimed she was the victim of a conspiracy and criticised Victoria's parents.
Carl Manning
Kuoao's boyfriend, Manning was also found guilty of Victoria's murder. In a chilling confession read in court, the bus driver told police: "You could beat her and she would not cry at all. She could take the beatings and pain like anything." In video-recorded evidence played at the inquiry on Wednesday January 30, he apologised for his part in Victoria's "sickening" death and claimed that child protection agencies could not be blamed for her suffering.
HARINGEY COUNCIL
Lisa Arthurworrey

Victoria's allocated social worker was suspended by Haringey council after Kouao and Manning were found guilty of the girl's murder in January 2001. Ms Arthurworrey, who worked in the child protection team at the council's north Tottenham office, is accused by her employers of negligence and failing to safeguard and promote the interests of a child in her care. The social worker, who told the inquiry she has suffered from depression since Victoria's death, claims she has been the victim of a witch hunt, and was poorly supervised and advised by her seniors.
Angella Mairs
A social work manager and Lisa Arthurworrey's second supervisor, Ms Mairs has also been suspended by Haringey council. She is alleged to have removed a key document from Victoria's file after her murder, made false or misleading statements and failed to maintain childcare standards. She denied these charges at the inquiry on Friday December 7.
Carole Baptiste
This former Haringey social work manager was Lisa Arthurworrey's original supervisor. Ms Baptiste, a born-again Christian, was found to be "professionally unfit for her job" in November 1999. Ms Arthurworrey said the former supervisor was often absent from work and spent supervision sessions talking about her experiences as a black woman and her relationship with God, rather than child protection cases. Ms Baptiste appeared before the inquiry on Tuesday January 15 when she begged Victoria's parents for forgiveness. The following day, it emerged that she was developing a "serious psychotic mental illness" while supervising the girl's case in 1999.
Anne Bristow
The director of housing and social services at Haringey council, Ms Bristow was threatened with facing up to six months in jail by Lord Laming - head of the inquiry into Victoria's death - under the powers granted to him by the 1972 Local Government Act. The inquiry chairman issued her with a summons on November 30 to appear before the inquiry on the following Monday with all documents related to Victoria's case that were still in the council's possession. Haringey then handed over 630 documents. However, Ms Bristow still faces a possible jail sentence following the discovery of a further 71 documents relating to Victoria's case at the end of January. She told the inquiry on Wednesday January 30 that her child protection staff were not overworked.
Dawn Green
This child protection adviser for Haringey social services was a co-author of an internal report, prepared after Victoria's death, which identified serious lapses in child protection at the north Tottenham office that was responsible for the girl's case. The failings included an 11-year-old boy who complained his father was hitting him but was not seen by social workers for nearly a year. Ms Green told the inquiry on Thursday November 29 that she was shocked and appalled by the review's findings.
Pauline Bradley
Ms Bradley, a former Haringey social worker and Unison shop steward, worked in the council's north Tottenham office when Victoria was under Lisa Arthurworrey's care. Giving evidence on Monday December 3, she said that the restructuring of Haringey social services "virtually paralysed" child protection while the girl was in its care. However, senior managers - including the assistant director of social services, Carol Wilson - dismissed her concerns and those raised by other frontline staff.
Gurbux Singh
Chairman of the Commission for Racial Equality, Gurbux Singh is one of many high profile figures called to give evidence at the inquiry. He was chief executive of Haringey council at the time when its social services department was failing to protect Victoria from Kouao and Manning. Mr Singh told the inquiry on Tuesday December 18 that there was nothing he could have done to prevent the girl's death.
OTHER SOCIAL SERVICES
Michelle Hines
A senior child protection social worker at Brent council, Ms Hines closed an investigation into suspected abuse against Victoria Climbié without meeting her. The social worker told the inquiry on Friday October 12 that she "would have done things differently" in hindsight. She said that Victoria's investigation was downgraded due to the diagnosis provided by consultant paediatrician Dr Ruby Schwartz, who decided that the girl's injuries were the result of scabies rather than abuse.
Edward Armstrong
It emerged that this senior Brent social worker involved in the Victoria Climbié case was ordered not to work with children after being disciplined by the London borough in 1993. Yet he continued to do so until being suspended following the girl's death. Mr Armstrong, who was team manager of the intake duty team at the council, with responsibility for assessing the status of children deemed at risk of abuse, told the inquiry on Tuesday October 9 that senior managers had ordered the inappropriate closure of dozens of vulnerable children's cases in September 1999.
Norman Tutt
As director of Ealing social services, Norman Tutt has been praised for turning around a department condemned by the Department of Health as "the worst in the country" in 1997. Addressing the inquiry on Wednesday January 23, Mr Tutt said that after "root and branch restructuring" the department was commended for making progress by the social services inspectorate. However, he admitted staff had made mistakes in handling Victoria's case when she and Kouao arrived in Ealing a month later.
HOSPITAL
Dr Ruby Schwartz
This consultant paediatrician and child protection doctor at Central Middlesex hospital examined a cut and bruised Victoria in July 1999. Kouao persuaded Dr Schwartz that the girl's horrific injuries were self-inflicted scratches due to scabies. The consultant admitted at the inquiry on Friday October 12 that she was responsible for a series of procedural failures in Victoria's treatment, which saw the girl returned to her abusers. These included failing to write a discharge letter and delegating the social services referral letter to a locum senior house officer who stated there were no child protection concerns about the eight-year-old's case.
Dr Mary Rossiter
Consultant paediatrician Dr Rossiter decided to discharge Victoria from North Middlesex Hospital on August 2 1999, despite being sure that the girl was suffering from abuse and neglect. Appearing before the inquiry on Monday November 12, Dr Rossiter admitted expecting social services and police would assess the girl after she was discharged and that there would be a child protection conference to decide how to deal with her case. But she accepted doctors' and nurses' suspicions that Victoria's injuries were deliberate were not clearly recorded, and no conference was held.
METROPOLITAN POLICE
PC Karen Jones
Haringey child protection officer PC Karen Jones failed to investigate Victoria's injuries after Kuoao told her they were self-inflicted. She told the inquiry on Monday November 19 that she had not inspected the girl's home in Tottenham out of fear of catching scabies. The police woman claimed there was no evidence of child abuse despite a doctor telling her that marks on Victoria's body were consistent with belt buckle injuries.
Sergeant Alan Hodges
This police sergeant supervised the police investigation into allegations that Victoria was indecently assaulted by her great-aunt's boyfriend, Carl Manning. Giving evidence at the inquiry on Tuesday November 20, he said Haringey social workers aggressively obstructed police investigations into child protection cases. He singled out social work manager Angella Mairs as a particularly difficult person to deal with. However, Sgt Hodges admitted lacking the expertise to adequately supervise PC Karen Jones, the officer responsible for protecting Victoria, when he joined the Haringey child protection team in October 1999.
Detective Chief Inspector Wheeler
Det Ch Insp Wheeler supervised six police child protection teams in north-west London at the time of Victoria's death. He wrote a damning report on them, describing the Haringey squad involved in the girl's case as "totally unacceptable" and "bereft" of proper organisation. He had to be taken to hospital after a woman threw a pot of ink over his head while he gave evidence on Thursday January 10. The following day, his former boss, Chief Superintendent Susan Akers, claimed he had been lying when he said he only held "purely administrative" responsibility for the teams.
CHURCH
Pastor Alvaro Lima
A pastor at the Universal Church of the Kingdom of God in Finsbury Park, north London, Mr Lima saw Victoria twice in the week before her death. He told the inquiry on Thursday December 6 that the girl was cold and wet and her eyes were fluttering as though she was fainting when he saw her on February 24 2000 - the day before she died. The church minister said he suspected that Victoria was being neglected after Kouao told him the girl was possessed by Satan. But he admitted failing to contact any child protection services about his concerns.
Pastor Pascal Orome
This preacher, from the Mission Ensemble Pour Christ, who "exorcised" Victoria, was convinced by Kouao that the girl's injuries were the result of demonic possession. Pastor Orome, who preaches in Borough, south-east London, told the inquiry on Monday October 8 that Kouao said the eight-year-old was incontinent, put excrement into food, burned herself and made a mess at home, which provided evidence that she was possessed. He said that he knew Victoria was coping with hardship when he first saw her in August 1999. But he did not tell Kouao to take the girl to a doctor because he was "too busy".
INQUIRY PANEL
Lord Laming
The former chief inspector of social services, Lord Laming, is one of the UK's most distinguished social workers, and a veteran of government inquiries. Last December he stepped down as head of the Shipman inquiry after relatives of the victims of the murderous GP won a judicial review forcing the inquiry to be held in public. But his appointment as chairman of the Climbié inquiry proved controversial, as it emerged he was director of Hertfordshire county council's social services when the department was harshly criticised for its handling of a child abuse case in 1990.
OTHERS
Esther Ackah
Esther Ackah, related to Kouao by marriage, twice warned the London borough of Brent that Victoria's life was in danger. Mrs Ackah, a midwife, counsellor and preacher, rang the council's emergency hotline in June 1999, after visiting the squalid flat in Harlesden, north-west London where the girl was then living with her great aunt. She told the inquiry on Monday October 1 that she expected Brent social services would carry out a child protection investigation, but it never did.
Priscilla and Avril Cameron
Priscilla Cameron, from Brent, north-west London, was Victoria's childminder in the summer of 1999 - although it has emerged she was never vetted by social services. Giving evidence at the inquiry on Friday October 5, Mrs Cameron said the girl had appeared scared of Marie Thérèse Kouao during the three months that she looked after her. Her daughter Avril took Victoria to the Central Middlesex hospital after they noticed a series of wounds all over the girl's body. Ms Cameron told the inquiry she had been shocked to discover that the hospital's child protection doctor had decided the scars were caused by scabies.
Dr Nathaniel Carey
The Home Office pathologist found 128 separate injuries on Victoria's body when he carried out a post mortem. Giving evidence to the inquiry on Monday October 1, Dr Carey said these injuries amounted to the worst case of child abuse he had ever dealt with or heard of. He said nowhere on the eight-year-old's malnourished body was scar-free.
---
Timeline for the Climbié case
David Batty
Monday September 24, 2001
Copyright Guardian News & Media Ltd 2002. Reproduced under licence.
Nearly three years after Victoria Climbié's parents sent her to Britain from Africa in the hope of a better life a public inquiry begins into her murder. The investigation will determine why the horrific abuse she suffered was never tackled despite repeated contact with social services, the NHS and the police.
November 1998
Seven-year-old Victoria Climbié left her parents' house in the shanty suburb of Abobo in the Ivory Coast. She was "happy and excited" about her new life with her aunt Marie Thérèse Kouao in Britain. Her parents hoped she would get a good education. Instead she was kept prisoner in the tiny studio flat in Tottenham, north London, shared by her aunt and her boyfriend Carl Manning who brutally tortured her.
July 15 1999
A cut and bruised Victoria was seen by consultant paediatrician and child protection doctor, Ruby Schwartz, at Central Middlesex hospital. But she was released back into her aunt's care as the doctor was persuaded that her injuries were self-inflicted - a result of scratching because of itchiness from scabies. Haringey council social worker Lisa Arthurworrey and child protection officer PC Karen Jones later cancelled their August 4 home visit when they heard Victoria had scabies.
August 6 1999
After two weeks in North Middlesex hospital, Victoria returned to her aunt's flat. In a meeting at Haringey's social services department on the previous day, Kouao had told Ms Arthurworrey and PC Jones that she poured hot water over her niece's head because it was itchy and that the girl injured herself with a fork and spoon.
November 1 1999
Victoria made an unfounded sexual allegation against Manning, withdrawn the next day. Ms Arthurworrey believed Kouao put the child up to it in order to get housing. PC Jones was assigned to find out why the false allegation was made. Although her letter to Kouao was ignored, no further action was taken.
February 25 2000
After months of torture, Victoria died of hypothermia at her aunt's flat. She had 128 injuries all over her body. The Home Office pathologist who later examined her corpse described the case as "the worst case of child abuse" he had ever seen.
November 20 2000
The trial of Marie Thérèse Kouao and her boyfriend Carl Manning for Victoria's murder opened at the Old Bailey, London. The court heard how the girl was beaten and tied up for 24 hours or more. The child protection team's investigation of Victoria's case, which allowed her to be returned to Kouao and Manning, was criticised as "blindingly incompetent". The National Society for the Prevention of Cruelty to Children called for a complete overhaul of child protection procedures.
January 12 2001
Marie Thérèse Kouao and her boyfriend Carl Manning were jailed for life for Victoria's murder. Judge Richard Hawkins said: "What Anna endured was truly unimaginable." The health secretary, Alan Milburn, ordered a statutory inquiry into her death headed by former chief inspector of social services, Lord Laming. The government also placed Haringey social services department under special measures requiring close supervision by the social services inspectorate.
April 22 2001
The government announced that the inquiry into Victoria's death will be public. John Hutton, then the health minister responsible for children's services, said it would be the first "tripartite" investigation using powers under the Children's Act, the NHS Act and Police Act. In effect there would be three simultaneous inquiries, producing a single report in spring 2002 to the health secretary and the home secretary.
May 7 2001
Lord Laming appealed for witnesses to give evidence at the inquiry. Speaking to the Guardian, he disclosed that ministers believed her death may have been the result of "a gross failure of the system" rather than the failings of individual staff.
May 31, 2001
The official inquiry into how Victoria died opened. Lord Laming revealed that her killers, Marie Thérèse Kouao and Carl Manning, were likely to be called to give evidence on the role of social services in the period leading up to her death.
July 31 2001
The high court ordered that internal disciplinary proceedings against the two Haringey social workers suspended from duty following Victoria's murder be postponed for at least two months. But the court rejected attempts by Lisa Arthurworrey and Angella Mairs to delay the disciplinary proceedings, in which both were accused of gross misconduct, until after the Climbié inquiry had reported in a year's time.
September 21 2001
The head of the commission for racial equality, Gurbux Singh, was ordered to give evidence at the inquiry. Mr Singh was chief executive of Haringey council at the time when its social services failed to act and stop the horrific abuse of Victoria. By now 232 witnesses had been called, of whom 144 were to take the stand.
September 23 2001
Victoria's parents, Bethe Amoissi and her husband, Francis Climbié, travelled from the Ivory Coast to Britain. They would be the first witnesses to give evidence at the inquiry on the following Friday.
September 26 2001
The inquiry begins at government offices in Elephant and Castle, south London, where the inquiry into the death of Stephen Lawrence was also conducted.